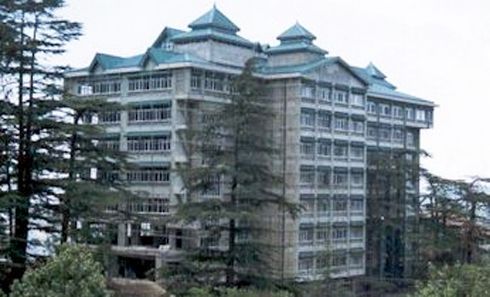 Himachal Pradesh High Court has directed the Commissioner, Municipal Corporation, Shimla to conduct a local inspection and file an affidavit regarding the encroachments and unauthorised constructions on government land in Shimla. A Division Bench comprising Chief Justice Kurian Joseph and Justice Sanjay Karol passed these orders on a PIL taken up by the Court on suo motu, on a letter written by one Jagdish Chand from Krishna Nagar to the Chief Justice regarding encroachments on the land of the various government departments, forest and municipal land.
He alleged that there were numerous encroachments and unauthorised constructions over the government land in Krishna Nagar, Lal Pani, Nabha, Ruldu Bhatta, near Tara Hall and RTO Office right under the government nose, RCC structures have been put up in these places, and hefty rents are being recovered, but no action is being taken by the authorities.
On the contrary, these unauthorised structures have been provided with water, electricity and sewerage connections, which is not possible without connivance of government authorities. He also alleged that the orders passed by the High Court in an earlier petition CWP No. 763/2003 regarding encroachments were not being compiled by the authorities. The Court had directed eviction and demolition of all the dharas in Shimla on government land especially by public servants and directed the concerned departments to take possession of the land.