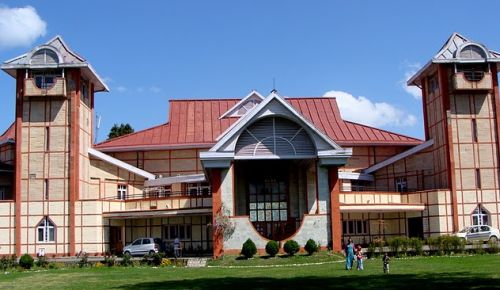 Himachal Pradesh Tourism Development Corporation Limited (HPTDC) is offering Special Karva Chauth Package in its Hotels from 14th to 17th October, 2011. This package involves totally free stay for 3rd day. The discount will be equal to one day's rent plus luxury tax only if the guest has stayed for 2 days by paying regular rent plus tax. Thus the Corporation will bear the rent as well as luxury tax for the third day. This was disclosed by Vineet Kumar, Managing Director, HPTDC today, here in Shimla.
He said that on the Karva Chauth Day, the Sargi will be arranged by the HPTDC Hotel, in which the guest is availing this special package, free in the morning between 3 to 4 AM i.e. Feni, Bananas, Milk glass, Gulab Jamun and Mathi for the lady guest only for Karva Chauth day on 15th October, 2011.
The dry fruits/ Puna/Naiz/Suhagi (Bindi, Churi, Kajal, Ribbon Mehndi etc.) will be arranged by the Hotel units on payment basis in evening 9 PM to 10.30 PM on 15th October, 2011 while Arg/Pooja Thali and Karva (with rice, Urd Dal, Druva, Flowers, Kungu etc.) will also be provided by the concerned Hotel free.
Besides, Fasting Dinner will be offered complimentary from the HPTDC side for staying couple. This package is in addition to already offered 8 (eight) attractive Combi-Packages for Har Gaon Ki Kahani Destinations in various parts of Himachal Pradesh.