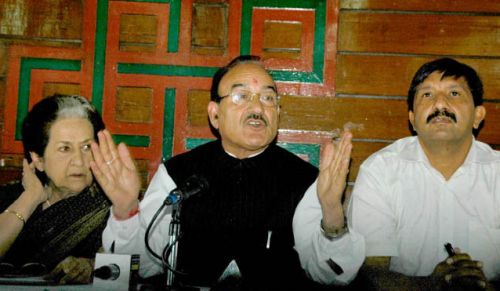 With as little as two years for the Vidhan Sabha elections in the State, President of Himachal Pradesh Congress Committee, Kaul Singh Thakur is gearing up to put Congress' stand forward. He is stressing on the unification of his party and claims that if state unit puts a united front, no force can stop Congress from coming back into power in the forthcoming elections.
He was quote saying:
Since the very day I was made the HPCC chief by Smt. Sonia Gandhi, I worked towards uniting the Congress party. I didn't form or encourage any group within the party. If we put a united front, no force can stop us coming back to power.