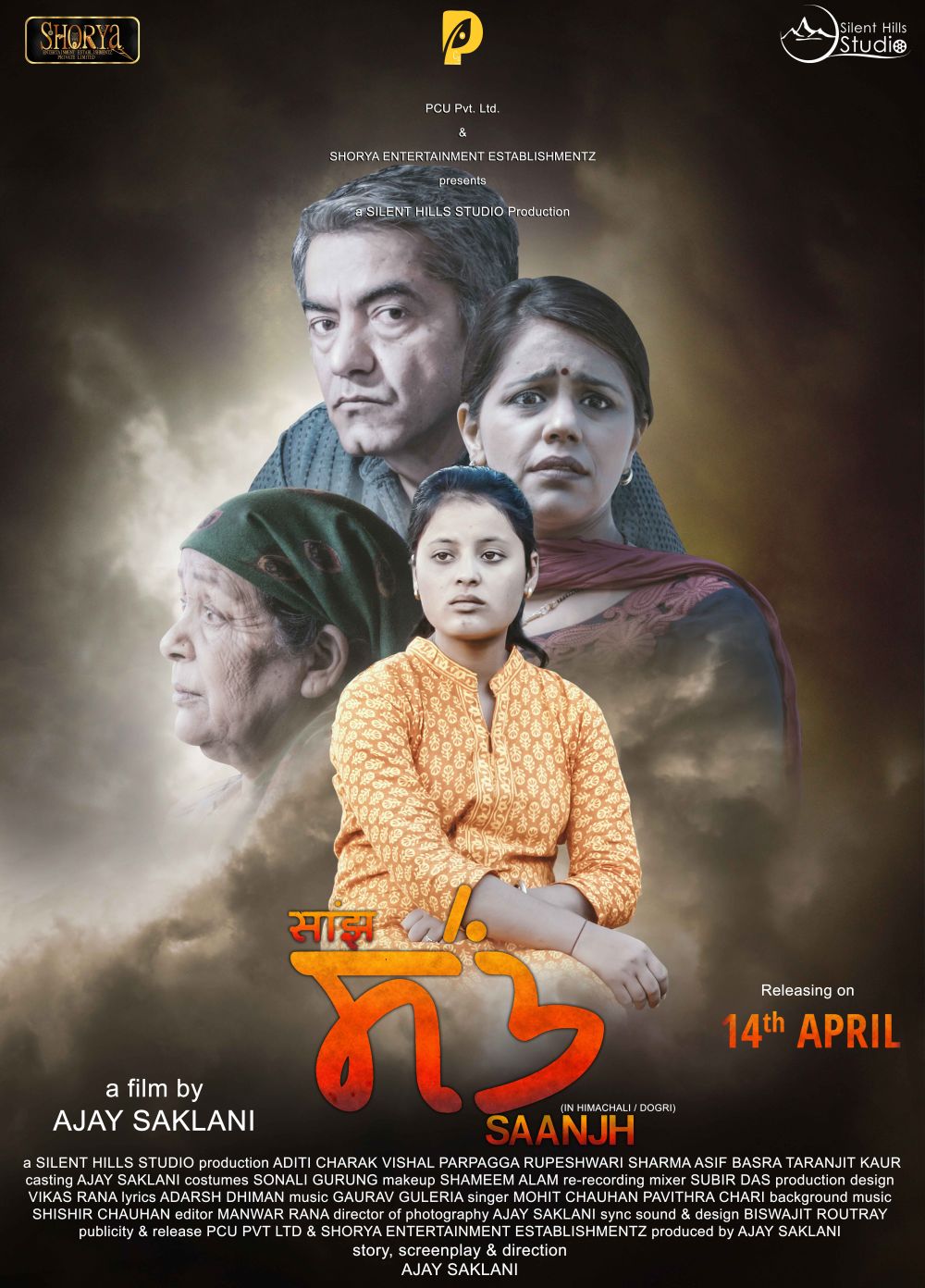 Saanjh, a first commercial feature film produced in Himachal Pradesh, is releasing on 14th April. Saanjh concerns a young city dweller, Sanju, who is forced to move in with her grandmother in a rural village following her implication in a social media scandal. There she slowly forms a friendship with her grandmother's learning-disabled lodger. Shot in the Kullu Valley, Saanjh beautifully captures Himachal's culture, language and stunning landscapes.
The film has tried to present the hardship faced by aging parents who are left behind when their children migrate from villages to big cities. It also asks how inter- generational relationships might be rebuilt.
Produced by Ajay Saklani, Saanjh has predominantly Himachali cast and crew include lead actress Aditi Charka, who belongs to District Chamba, lead actor Vishal Parpagga from Mandi, and Rupeshwari Sharma, also from Mandi, who plays Sanju's grandmother. Two Bollywood actors star alongside the local cast—Asif Basra portrays Sanju's father and Taranjit Kaur, of Aankhon Dekhi fame, plays her mother.
Celebrated Bollywood playback singer Mohit Chauhan has also given his voice to two of Saanjh's songs, whilst the soundtrack is produced by Gaurav Guleria from Dharamshala.
Saanjh has already made its mark at international level by bagging Best Feature at the Borrego Springs Film Festival 2017, and Award of Merit at the Accolade Global Film Competition—both in California, USA. It has also distinction of introducing the near extinct Tankri Script. The makers has also showcased the landscape of Himachal, its cultural and traditional lifestyle.