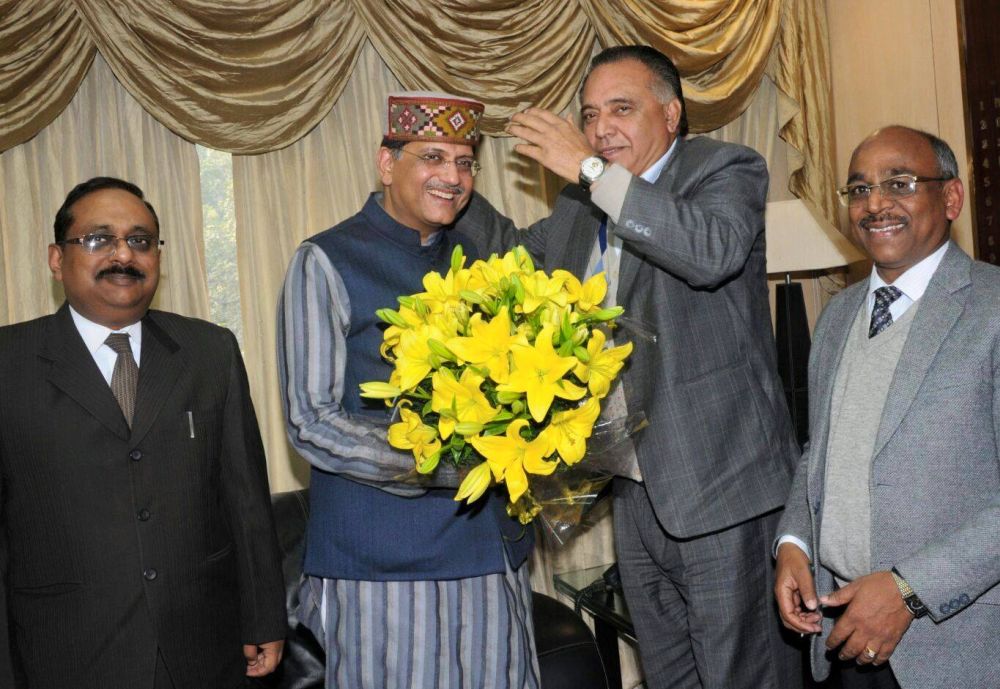 New Delhi: Technical Education Minister GS Bali has stressed the need for early finalization of all codal formalities to start Hydro Engineering College at Bandla in Bilaspur district, to be set up in a joint venture with Government of India and H.P. Government.
GS Bali, in a meeting with Piyush Goyal, Union Minister of Power in New Delhi, informed the land required for the college has already been transferred in the name of Technical Education department and the estimated cost of construction was about Rs,100 crore .
P.K. Pujari, Secretary (Power) Government of India, Tarun Shridhar, Additional Chief Secretary, Sanjay Gupta, Principal Secretary, Technical Education, H.P. Govt and other senior officers of NHPC, NTPC and Power Ministry Govt. of India were present in the meeting.
It was decided that the foundation stone would be laid down in the March, 2016 and the work on this college be completed within one and half years. It was also decided that there would be 8 members in Governing Body under the Chairmanship of Additional Secretary (Power), Govt. of India, in which four members would be from H.P. Government.
Piyush Goyal assured that efforts would be made to make Hydro Engineering College as a model of Engineering Colleges in the country. He also stressed for maintaining quality education for which consultancy services would be taken from some reputed engineering institute of the country.