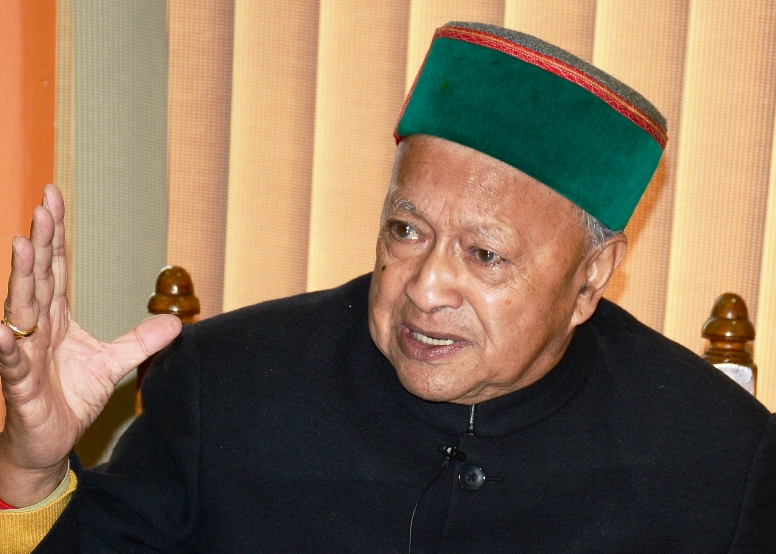 Chief Minister Virbhadra Singh has expressed gratitude towards the 14th Finance Commission for good overall award to all the States and especially for making an increase of 163 percent for Himachal Pradesh.
The Chief Minister said that that the share of central taxes to the States had now gone up from 32 to 42 percent. The award of previous commission had allocations under seven specifically targeted purposes besides the usual four components of share in central taxes, revenue deficit grant, local bodies grant and calamity relief.
The Chief Minister said for Himachal Pradesh, the award of 14th Finance Commission shows an impressive increase of 232 percent over the devolution of the previous award of 13th Finance Commission. This increase of 232% was 69 percent higher than the average increase of 163 percent in award amount. He added that unfortunately in the last Finance Commission, the state received the least increase of only 50 percent as award amount increased to only Rs 21,691 crore from the award amount of Rs 14,450 crore of the 12th Finance Commission. Had the State received the average increase of 126 percent, Himachal would have received another Rs 10,750 crore and it would have had comfortable cushion during the award period from 1st April 2010 to 31st March 2015.
Virbhadra Singh said consequently, the percentage share of Himachal in award had also significantly gone up to 1.61 percent from 1.27 percent of the previous award. This proves the effectiveness of the state government to effectively put forward and convince the Commission about the expenditure needs, cost disabilities as also the limited potential and scope to raise revenues.
He said the devolutions of Revenue Deficit Grant, which for the entire five year period of 13th commission were Rs 7889 crore, had gone up by over five times to Rs. 40625 crore. The devolutions for 2015-16 alone would be Rs. 8009 crore which was higher than the total devolutions of Rs 7889 crore for entire award period of 13th FC. The entitlement of RDG of pervious award for current year had also tapered off to mere Rs. 406 crore. The total tax devolutions in the 13th Finance Commission were Rs. 11328 crore which had now gone up to Rs 28225 crore. Besides, the State would also be getting grants for local bodies and disaster management as well.
The Chief Minister said that amongst Post Devolution Revenue Deficit Special Category States, the share in Revenue Deficit Grant was a robust indicator to judge the efficacy of pleadings of a state before the Finance Commission. In this award, the share of the state of RDG has gone up to 20.90 percent from 15.23 percent in previous award. He said the award for Himachal Pradesh was better than Punjab and Uttrakhand states.