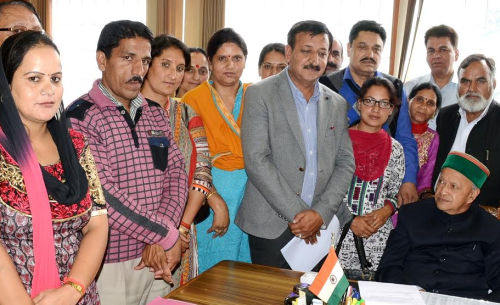 A delegation of Shimla Zila Parishad called on the Chief Minister Virbhadra Singh here today and urged him for accommodating the office of Zila Parishad in campus of Shimla DC office till the time it does not have its own office building.
The delegation, which was led by Chairman Chandeshwar Prasad, also put forth their demand of Zila Parishad office at Panjri.
The delegation also demanded that the status-quo of grant-in-aid to the Zila Parishad, Panchayat Samitis and Panchayats as was provided by the 13th Finance Commission be maintained for ensuring the development works of the Panchayats.
The Chief Minister assured them that their genuine demands would be looked into sympathetically.