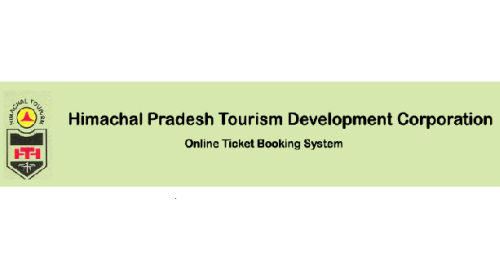 Showcasing the strengths of Himachal Pradesh in the form of its natural beauty, cultural, art and hspitability and to attract more tourists to the State, Himachal Pradesh Tourism Development Corporation (HPTDC) has taken up the matter with Tourism Development Corporations of other states and with reputed chain of hotels to promote and sell each others properties.
Subhasish Panda, Managing Director, HPTDC said here today that the Corporation had taken up matter with Madhya Pradesh Tourism Development Corporation, Gujarat Tourism Development Corporation, West Bengal Tourism Development Corporation, Orissa Tourism Development Corporation, Karnatka Tourism Development Corporation and Andhra Pradesh Tourism Development Corporation for promoting tourism related activities of each other besides the matter had also been taken with The Taj Group of Hotels, Resorts and Palaces, The Oberoi Group of Hotels and Resorts, The ITC Limted (Maurya Sherton) Hotel Division to offer the facilities of HPTDC in the State for the clients of these hotels.
Subhasish Panda said that by having a Memorandum of Understanding (MoU) with Tourism Development Corporations of various States, all the marketing offices of these Corporations would be in a position to part the information and reserve the accommodation and transport facilities of HPTDC through on-line booking and reservation system at their respective places on 15 percent commission basis. This arrangement would facilitate the interested tourists who wish to visit Himachal Pradesh, stay in HPTDC hotels and travel by HPTDC Transport facilities, he added. He said that MoU had recently been signed with Delhi and Goa Tourism Development Corporation for booking of each other's proprieties on reciprocal basis.
He said that he had written letters to the Managing Directors of the aforesaid reputed hotel chains that they could enter into Memorandum of Understanding (MoU) by having a mutually beneficial arrangement for staying of their clients in selected properties which have been suggested to these reputed hotel chains for their domestic/foreign clients. The Palace, Chail, The Castle Naggar, Kullu (Heritage Properties), The Holiday Home, Shimla and The Peterhof, Shimla (City Hotels), The Pinewood, Barog (High Way Hotel), The Log Huts/Orchard Huts at Manali (Luxury Cottages), The Dhauladhar and The Bhagsu, Dharamshala (City Hotels), The Chintpurni Heights (Temple City Hotel), The Manimahesh, Dalhousie and The Iravati, Chamba are the reputed HPTDC Hotels in the list of offering better services to the tourists, he said.
Panda hoped that these arrangements would definitely increase the volume of business of Himachal Pradesh Tourism Development Corporation. He said that the Corporation was in a position to cater the need of highend tourists in some selective hotels across the State.