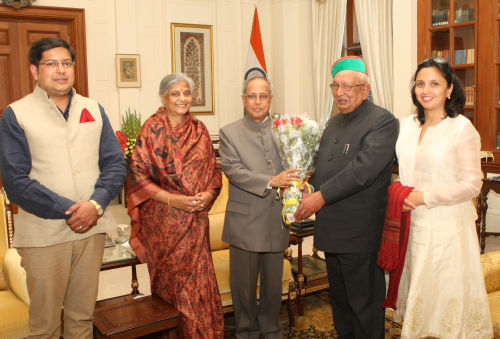 Himachal Vidhan Sabha Speaker Brij Bihari Lal Butail called on President of India Pranav Mukherjee at Rashtrapati Bhawan, New Delhi today.
It was a courtesy call. Butail invited Pranav Mukherjee to inaugurate the Golden Jubilee function of Himachal Vidhan Sabha to be held during this year.
B.B.L. Butail said that the President on his request showed keen interest to visit Himachal Pradesh very shortly and the visit might take place during the upcoming budget session of Himachal Assembly. He said that the people of Himachal Pradesh had special love and affection for the President of India and it would be proud moment for the State and people of Himachal Pradesh to host his visit.