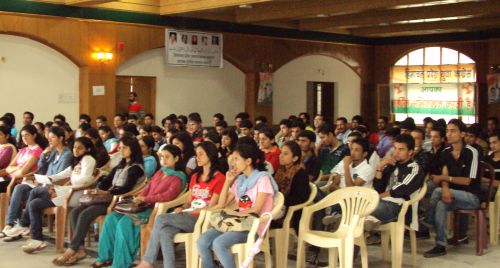 Membership drive for the Youth Congress was conducted on August 19, 2011 in Himachal and more then 1,17,000 youth enrolled with it. Screening team led by PRO Murali Shetty is scrutinizing the forms and by 2nd October they will present their final list. Murali Shetty told TheNewsHimahcal that in this Open Membership drive, Youth congress increased the membership over 10 times in the state compared to before. Murali Shetty said that their ROs reached every corner of the state. They even went to villages close to China border to enroll members.
On the election for the youth congress office bearers, Murali Shetty said that election will be held after 10th October and added that his team is working hard to make it happen. Surender Sharma, a coordinator with Shetty said that Congress is working to empower the people and wanted to ensure their participation in the development of the society and country. In the youth Congress election everyone has a chance to represent the region.
LRO Lok Sabha Returning Officer for Shimla Lok Sabha, Sundeep Singh Bal was thrilled after meeting people of the Shimla region and appreciated their involvement in politics. He said that people of Himachal are highly educated and critical about the work.