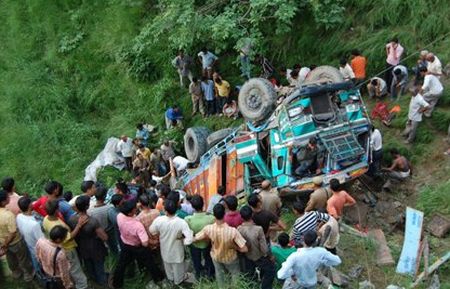 In an awakening revelation at Vidhan Sabha transport minister Mohinder Singh said that drunken driving, human errors, bad roads, weather conditions and mechanical failures have claimed 3,479 deaths in road accidents during the past three years in Himachal Pradesh.
Minister was responding to a question by Anil Kumar and Yog Raj (Congress), told the Vidhan Sabha during question hour that majority (97.84%) accidents occurred due to drunken driving and human errors. Only about 1.52% of these occurred due to bad road conditions and 0.64% due to mechanical failures, the minister said.
Providing details on steps taken to reduce such incidents, he said 536 accident prone sites had been identified and 248 has been taken care of and department is working to improve other remained sites.
Image: Himachal.us