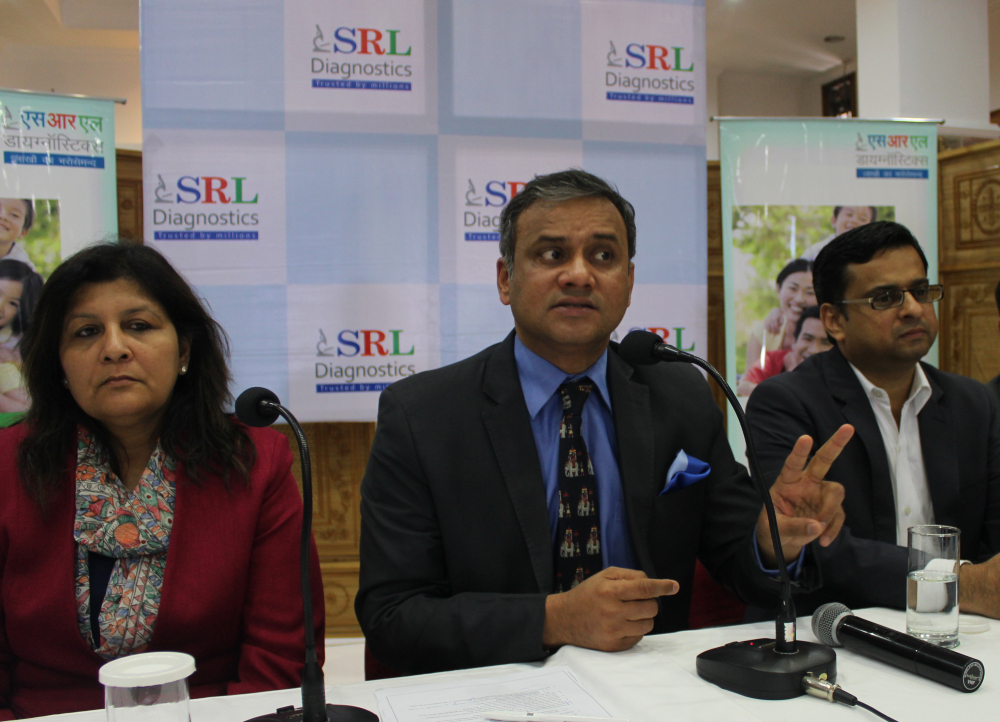 Shimla: In an endeavor to spread its robust healthcare system to different parts of the country, SRL Diagnostics the global diagnostic chain, partnered with Himachal Pradesh Government in 2013. Under the public-private partnership (PPP) model, SRL has been operative in 23 medical diagnostic laboratories all day round in 10 districts of Himachal Pradesh under a contract with the Government.
Considering the health scenario of the state, the government has been aggressive on the Public – private – partnership model to enhance the health services and facilities available for the masses. The partnership is expected to offer employment to large number of young & aspirational medical students and others which will transform the face of Himachal Pradesh. As per the present financial year the labs have conducted tests of 4, 18, 603 patients.
Speaking to the Press, Sanjeev Vashishta, CEO, SRL Diagnostics said,
"The benefits of a technologically advanced yet affordable diagnostic lab can only be experienced when we the people realize the importance of timely and accurate diagnosis results. There have been many cases in the state where in due to inaccuracy and delay in diagnosis has led to serious consequences. We are pleased to dedicate our new state-of-the-art pathology lab to the people of Himachal as we have a new-age diagnostics set up, manned by skilled workforce offering quality testing and diagnosis facilities within time."
Following the government's initiative to provide free of cost lab tests for BPL patients, pregnant females and infants; SRL has been providing best healthcare and diagnostic services for the masses under the JSSK (Janani Shishu Suraksha Karyakram)scheme.
With a vision to future developments in the region, SRL Diagnostics has planned to launch NABL accreditations for Mandi, Tanda & IGMC. A scientific session in CME is being planned at Tanda and more CMEs/RTMs planned for the doctors.
Alongside the cutting-edge technology and plethora of medical tests available, the state is witnessing comparative difference in its health statistics.
To provide quick and convenient reporting SRL Diagnostics also providing test reports to the doctors and patients on its website. It is also providing home collection services.
SRL labs are the only authorized labs offering technologically advanced services post 12 noon to the next day morning 9 am when the government accredited labs and hospitals do not function.