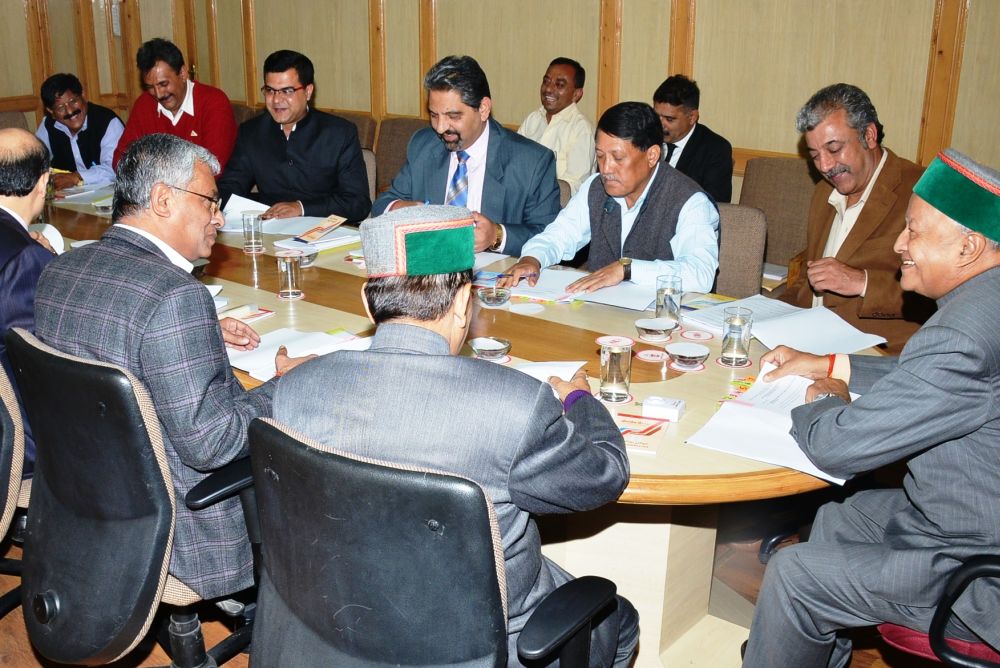 The Himachal Pradesh Tourism Development Corporation (HPTDC) has registered a net profit of 715.78 lakhs. Chief Minister Virbhadra Singh while presiding over the Board of Directors (BoD) meeting of the HPTDC here today congratulated the corporation for registering increase in its turnover by 16.12 percent.
Chief Minister said that the corporation should run on professional lines like any other commercial organization and the promotion of the employees henceforth should be linked with profitability and performance of the corporation.
The Board of Directors raised concern of overstaffing in few units of the corporation on which a decision was taken that rationalization of the Staff was necessary and possibility should be explored to transfer the surplus staff of HPTDC transport wing to HRTC. The Corporation should be slim and trim for better efficiency and output and a decision was taken to reduce the staff from the overcrowded units of the corporation and transfer the same and no interference in this regard be tolerated.
Suggestions also poured in regarding audit of all wings in the hotels of the corporations including Housekeeping section. The Chief Minister said that the staff should ensure that all the linen and beddings be changed during every check-out. He said that proper inspection be conducted and the staff should be kept as per the need of the units.
It was decided to construct additional ten rooms in Kiarighat in Solan district besides parking and other facilities. The Chief Minister also directed to take steps to ascertain that the availability of sufficient water at Kiarighat before taking up the project.
The Chief Minister also asked to explore the possibility of constructing a circuit house at Kasauli as many high end tourists visit the hill station and it would be profitable for the Government.
The board decided to re-think over the property of the corporation at Manikaran in Kullu district and suggested to take up the matter in consultation with Deputy Commissioner as the building was likely to sustain the flow of the river below if adequate measure be taken.
The Chief Minister directed to check encroachments on the land of the corporation and adopt measures to utilize the same and specially directed to look into the encroachments on the corporation's land, if any in Sojha in Kullu district.
It was decided on the advice of the members to look into the tarring work of the approach road to hotel Hatu in Narkanda.
The Chief Minister also asked to take up the matter regarding the possession of Hotel Mandav in Mandi since the ITI campus had been shifted to Kamand and only skeleton staff was there.
Chief Secretary P. Mitra, Additional Chief Secretary, Tourism, VC Pharka, Principal Secretary Finance, Dr. Shrikant Baldi were present in the meeting amongst the non –official members Virendar Dharmani, Gopal Krishan Mahant, Rupesh Kanwal, Vijay Inder Karan, Amarjeet Singh and Surinder Sethi.